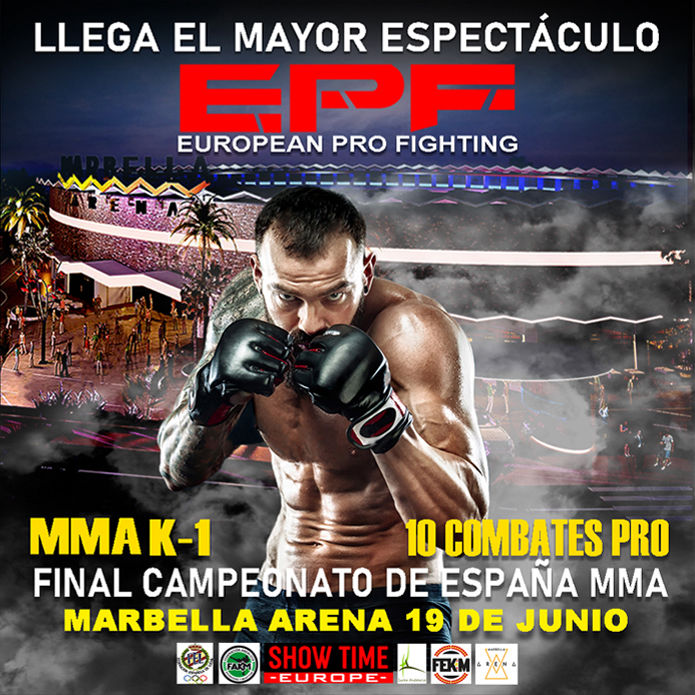 We are lucky to be able to enjoy a spectacular evening this Saturday, June 19 at the Marbella arena that will be the culmination of the MMA 2021 Spanish championship that will also be held during the day at the Marbella arena in Puerto Banús, an incredible place for some events awesome.
We will broadcast the Spanish championship on the felucha channel on YouTube for the enjoyment of the MMA fans in Spain. After 10 p.m. Spanish, the most anticipated event of the summer will take place, a mixed evening of MMA Pro and K-1 Pro organized by « European Pro Fighting »with male and female fighters fighting in One, Bellator, or the UFC.
You can not miss any of the events that scorizer puts on a platter, you have no excuse if you are lovers of combat sports because we have prepared a memorable Saturday for you. All day from the morning Spanish amateur MMA championships with the best fighters in our country and then at night at 22 Spanish time we go directly to the highest quality streaming to see the evening that brings us to Spain the «European Pro Fighting »and that you can reserve from today.