The Fight has been developed under traditional forms throughout the world on land, sand, albero, etc. These forms of struggle with simple rules captivate a large audience today. The leadership of United World Wrestling (UWW), then, decided to codify a form of wrestling that can be practiced everywhere, without any technical means, and that brings together elements of these traditional wrestling under the name of Beach Wrestling. This sport serves to popularize wrestling, to allow this sport to be practiced in countries where there are few financial and material means, to encourage the practice of a playful and natural physical activity, to establish a new activity that can stimulate wrestling throughout the world and attract sponsors to the fight through an attractive and popular new sport.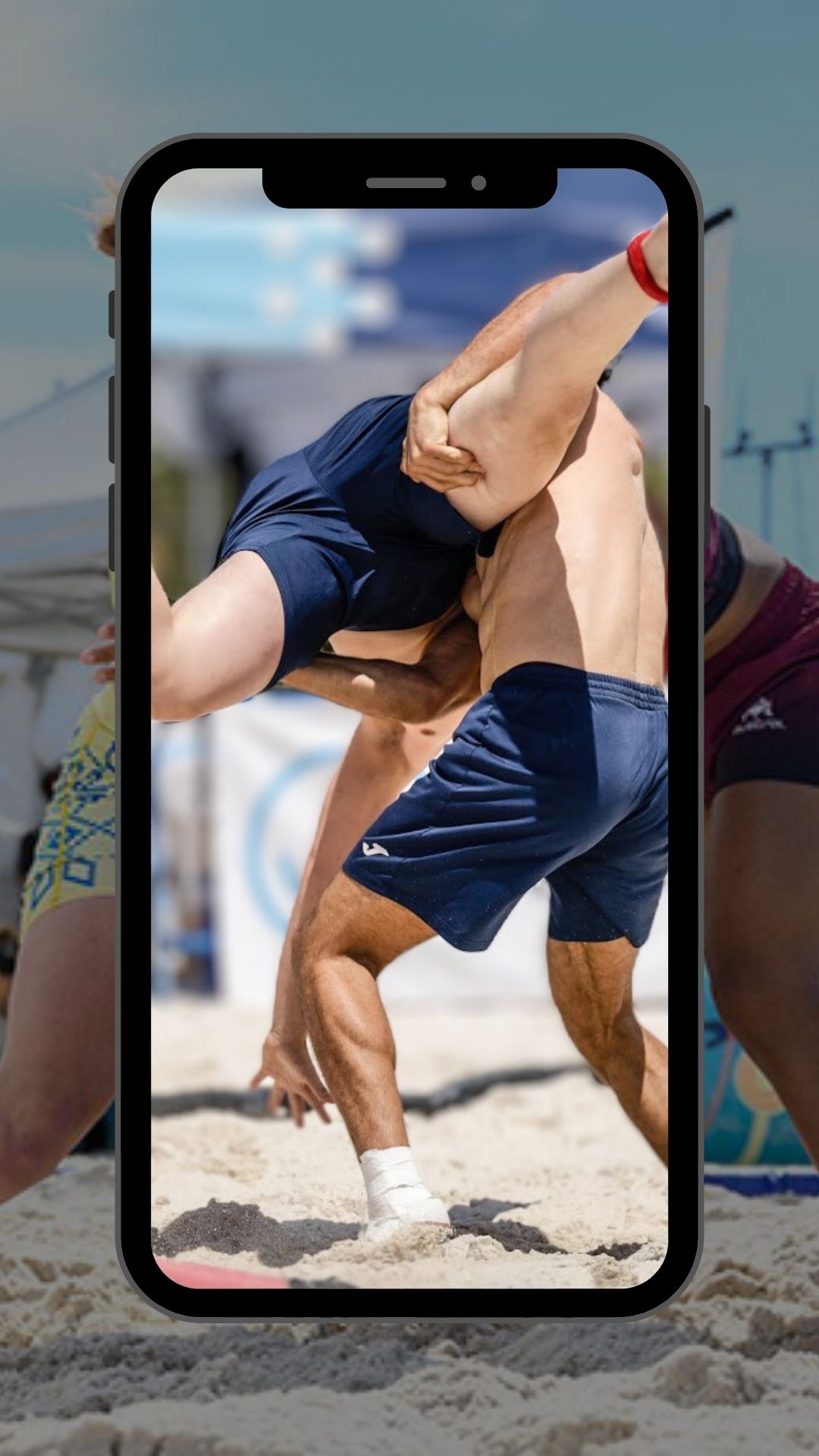 Beach Wrestling - Beach Fight
Five significant steps in beach wrestling history:
2004: FILA, now known as the UWW, recognizes Beach Wrestling as an integral part of Wrestling in all its styles.
2006: The first World Beach Wrestling Championship is held in Antalya (TUR).
2019: The Beach Wrestling World Series is launched, a series of four events around the world to determine the best beach wrestler of the year.
2019: Beach Wrestling is announced as part of the sports program of the Youth Olympic Games in Dakar 2026 (SEN).
2021: Beach Wrestling becomes part of the main sports program of the ANOC World Beach Games 2023 and 2025.