Spanish Junior Olympic Wrestling Championships (GR ‐ LO ‐ LF)
October 17, 2020
@
09:00
–
14:30
CEST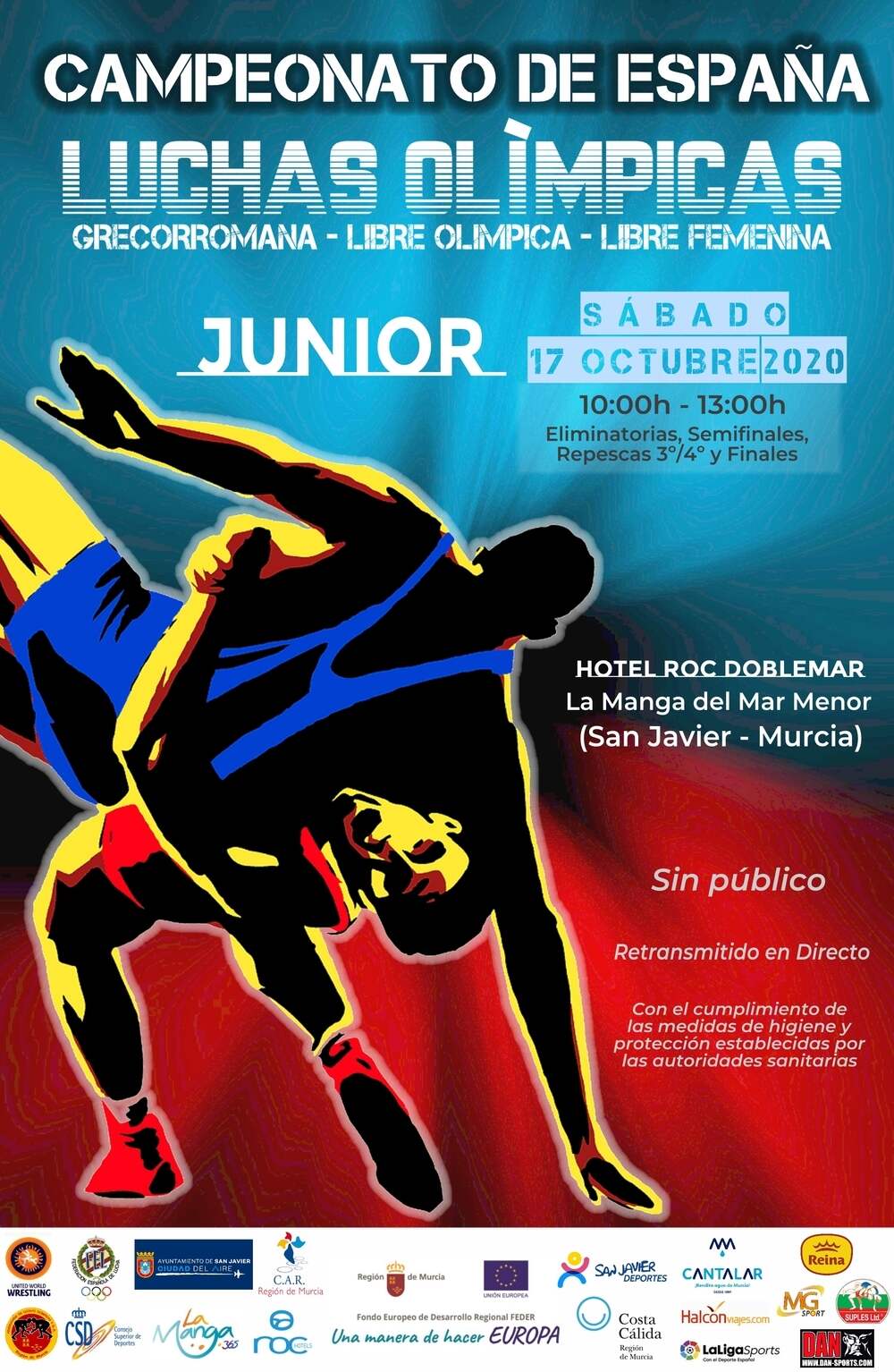 The Murcia region will host the Spanish Junior Olympic Wrestling Championships on October 17.

With very advanced security measures emulating the American basketball league "The NBA" famous for its strict protocols.
Scorizer will be with the organization at the helm of technology.

It will take place in a hotel closed to the public at the moment and enabled for these competitions.
✔️Test Covid to all participants verifying that they are negative.
✔️Transportation to the destination with protective equipment and preventive social distancing.
✔️Concentration of the competitors and organization in the same hotel where the competitions will be held so that there is a minimum of transfers.
✔️ Unidirectional circulation in all areas.
✔️Mandatory use of a mask ?in common areas.
✔️cleaning of common spaces after each use.
✔️ Competition room without an audience, and with very limited staff (maximum 60 people).
✔️Outdoor warm-up area from where the information will arrive to access their matches.
✔️ Live broadcast online for monitoring from the rooms through our streaming.
✔️Streaming on YouTube through the Felucha channel of the entire competition, being able to access for free all the information of the tournaments and streaming through the Felucha App.
COVID 19 Protocol All participants must submit signed acceptance of the protocol and Declaration
Responsable.